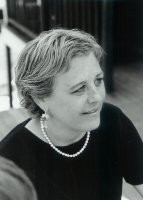 Valerie Leri grew up in Belmont, Massachusetts and attended University of Massachusetts studying Fine Arts. She graduated in 1982 and has been painting ever since.

A strong element throughout her work is light – both physically and spiritually – through a combination of realism and abstraction. Her mission is to capture a sense of spontaneity and tranquility or movement, energy and exhilaration through the interaction of colors and shapes. Some of her paintings are interwoven with elements from nature such as sand, bark, stones and shells to give the painting a 3D appearance. She likes to work more by feeling than technique, letting the painting in a sense "create itself" with her as the conduit to the visual message. So it is therefore more about flow than form.

"I would call my style abstract expressionism. My mission is to create paintings that lighten the spirit. To that end, I am drawn to using bright, bold colors or soft pastels. In the end, my paintings are an invitation to dream."