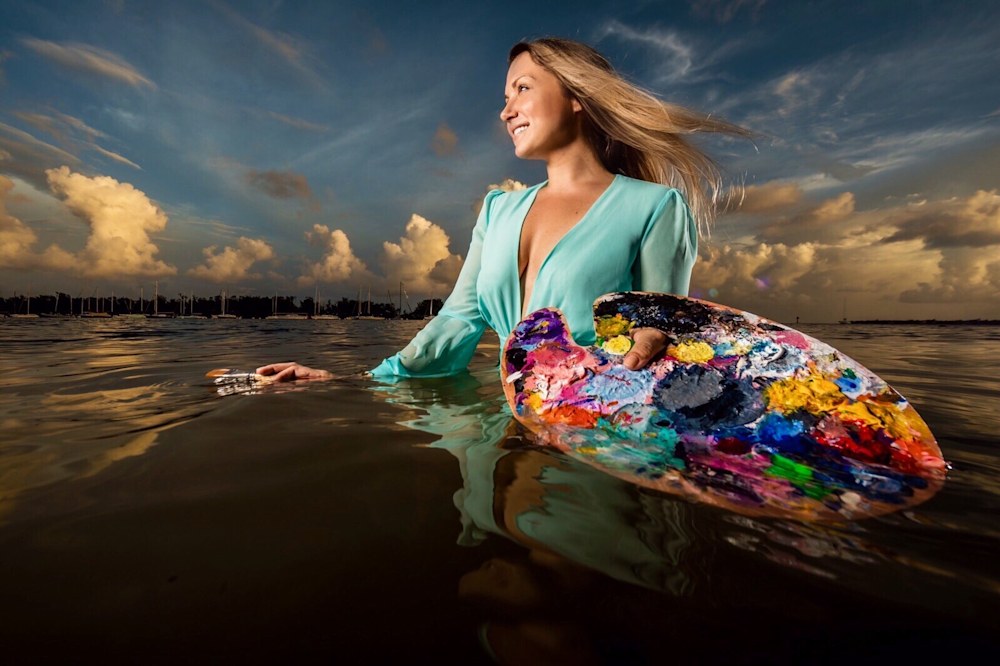 Ashley Verrill is an acrylic artist from, Florida. Ashley was the First-Place winner in our 2020 ALL Figurative/Portrait art competition.

As an artist, I am inspired by a variety of motivators. Although I am versatile stylistically, I tend to gravitate toward color, the human figure and stimulating an unspoken energy during my creative process. I am driven by my clientele. I know my audience and I ask regularly what they are looking for. The most important thing to me is knowing that what I create speaks to those who will be hanging it in their own personal space.

Through my work, I hope to express empowerment, appreciation and FEELING above all else. Emotion is what makes art powerful. If you profoundly feel my artwork, I have done my job as an artist.